Application Form Fee is Non-Refundable.
All fields marked with * need to be compulsorily filled.
An Online Application Number will be displayed, once you successfully submit the online form by making an online payment.
Please keep scanned copies handy of your Coloured Photograph, Signature, 10th Class Marksheet & 12th Class Marksheet for uploading.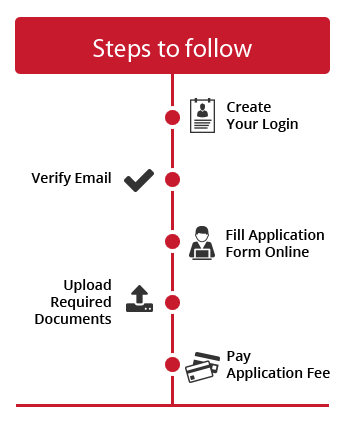 Success link
Error link