About IFIM Law College
IFIM Law School is affiliated to Karnataka State Law University (KSLU) and is approved by Bar Council of India (BCI). The curriculum is taught by experienced faculty members, which is complemented by co-curricular as well as extra-curricular activities. IFIM emphasises on developing a vibrant mooting and debating culture, with several students already having participated in International Moot Court competitions. A dedicated internship and placement cell that attends to students' career goals in an added advantage. The College is proud of its enviable academic ambience that assures highest learning-resource support for achieving optimal learning outcomes. It disseminates quality education to the students to develop their personality, to improve quality of life and to make them worthy citizens.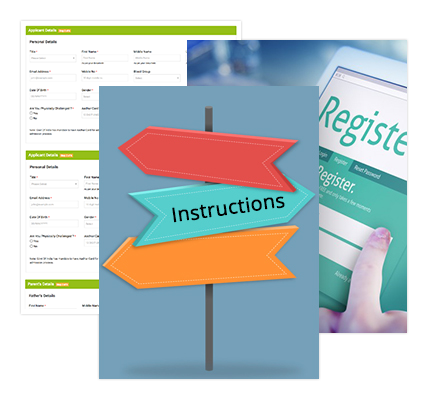 Instruction
All fields marked with * are to be filled mandatorily.
Please keep the following self-attested scanned documents ready to upload with your application form:

Photocopies of mark sheets and certificates.
Passport sized photograph.
Aadhar Card / Passport / Driving License for proof of your identity and address.

Please keep the following ELIGIBILITY CRITERIA in mind before initiating your admission procedure.
An Application number will be displayed, once you successfully submit the online form by making an online payment.
Quote this Application number on any communication with us.
Testimonials

"Been through three quick, interesting and action-planned months at the esteemed IFIM Law College. As mentioned by the College during admission time , IFIM IS indeed a Professional institute, yet very friendly and inviting atmosphere. Luxurious infrastructure with many facilities like library, computer labs and wi-fi surrounded by lush greenery of electronic city. The faculty members and the principal are experienced, capable, co-operative and have been engaged in our enhancement in educational aspects as well as extra-curricular activities. The institute has a hostel facility located in a quiet environment with capable individuals running the show"
MR. SARBODEEP SOODBBA. LLB
2015 - 2020

"The question that I often face from my peers ask " Why did you come to IFIM, Bangalore", when you could have joined any other college in the nearby college? Yes, this doubt was there initially in my mind but after coming to IFIM I feel my decision of joining IFIM was absolutely right. The faculty here is great. Always ready to help, motivating and practical oriented. The amount of personal attention they give you is difficult to find anywhere else. They encourage you to participate in various co-curricular activities as they are really important for your overall personality development. You really come to know your strengths and weaknesses and learn new things from your peer group from other colleges. The hostel facilities are great, especially the food. Glad to join IFIM"
NIDHI CHAUHANBBA. LLB
2015-2020

"LIFE is different when one finishes studies at class 12th, Unknown fear of future, new city, new environment. Hearing from all elders as life really begins after class 12 . BUT IFIM Law College gave me a platform to remove the mask of fear and to be on my own. All thanks to the faculty members who always encouraged us in every aspect Motivated to take up new projects for our development. Their constant support is something that makes them stand out among the rest. Surroundings of college as well as hostel are very pleasing. A library with good reference books. I am glad to be part of IFIM family."
RUTA KULKARNIBBA. LLB
2015- 2020

"The institute being situated at the heart of electronic city serves it's students with inspiring ambiance and surroundings helping in their all- round development. The faculty members being experienced as well as motivating serve their students with utmost love and care. Speaking my heart out, any person may fall in love with the institutions with its infrastructural beauty. IFIM Law College being a very new addition to the concurrent courses is recognized and nurtured whole- heartedly. The moral support provided by the faculty apart from academic grounds is really appreciable not only from a student, but parent's perspective as well. "
BILL SALIANBBA. LLB
2015- 2020

"I am very blessed to study in this college because the faculty members over here are very friendly and very co-operative with us. The institution takes more effort in our studies and even in developing our skills. The campus is very good and highly modernized and creates a very good atmosphere."
MANJU SHRIBBA. LLB
2015- 2020

"Myself Llawanya, a student who just passed 12th standard chose IFIM Law College because of its very professional atmosphere and a very business oriented ambience. The faculty is very friendly and approachable. Our principal is very supportive in all her endeavors and helps us whenever required. "
M. N. LLAWANYABBA. LLB
2015- 2020
"I come from a science background and when I first decided to study the discipline of law, I was very uncertain about the institution that I should opt for. I was definitely looking for a learning environment that felt very much like home and also at the same time competitive enough to keep me sprightly and turn on my learn mode. And I know IFIM is the most appropriate choice I've made for myself! "
Yusra BBA.LLB
2018-2023
IIP/Recruiters of IFIM Institutions