Indira institute of management pune
IIMP is the flagship institute of Shree Chanakya Education Society's (SCES's)- Indira Group of Institutes offering MBA, PGDM and BBA courses. Our BBA course is an autonomous course under SPPU and the BBA degree will be awarded by SPPU.
Indira Institute of Management Pune, aims to continue to be a Centre of academic excellence in the field of management education with the purpose of developing socially responsible business leaders and entrepreneurs, who are global citizens and will help in creating a world that will uphold and preserve humanity beyond religion and gender.
The BBA advantage at IIMP

25 Years of Legacy of Quality Education

Qualified faculty with experience

Well structured Career development and Leadership Program

350+ Companies on campus for Internship and placement

Focus on holistic development of students
Updated course curriculum as per latest industry requirement

Better Employability

Enhancing ability to face contemporary business challenges

Modern and quality infrastructure

Practical experience with the experts from the industry

IIMP campus situated near IT hub @ Pune
Indira Group of Institutes, Pune received "Education Leadership Award" at Asian Leadership Awards Dubai 2019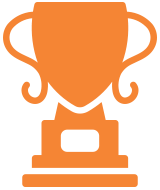 DNA Star Education Leadership Awards 2019 Outstanding Faculty Marketing Management- Dr. Dipanjay Bhalerao
Best Faculty Award-Finance - Indira Institute of Management, Pune.
World Education Congress Global Awards 2019 - Dr. Neetal Vyas
Digital Business and Marketing
Banking and Financial services
Mass Media Management